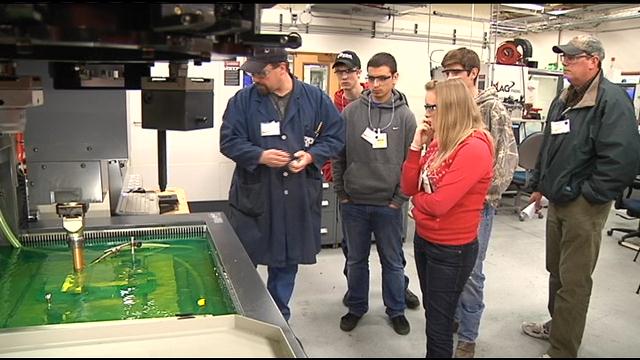 RICHLAND, Wash. - A couple dozen high school students from around the area stepped out of the classroom and into Pacific Northwest National Laboratory's fabrication shop.

It was PNNL's fifth annual "Craft Career Day."

The teenagers learned about jobs in fields like welding, sheet metal, carpentry, and electricity, and what can be accomplished when workers from different areas come together.
"I want to experience the real world. I'm going to graduate this year and I want to just get the feel of every job out there," said Kennewick High School senior Valentin Bermudez.
Students from Tri-Tech, Wapato, Umatilla, and Walla Walla high schools all took part today.