Spokane Police Arrest Kennewick Murder Suspect Friday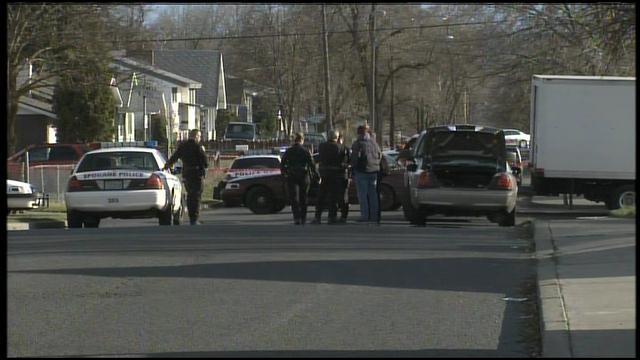 SPOKANE, Wash. -- A Kennewick murder suspect is custody tonight after leading Eastern Washington law enforcement on a manhunt all afternoon.
41-year-old Grant Wayne Scantling was arrested at a home in North Spokane just before 6pm Friday..
Spokane Police Major Crimes Detectives were tipped off by the Kennewick Police Department that Scantling was heading towards to Spokane.
Detectives followed up on leads and obtained information that Scantling may be in a home on E. Lacrosse Ave. in Spokane. The car that Kennewick Police believe he used in the homicide was parked outside the home. The home was placed under surveillance this morning starting at around 9am. SWAT was prepared to enter the home as soon as the search warrant paperwork was complete.
Around 5:30pm, detectives learned that Scantling was at another N. Spokane location. SPD quickly responded to this residence and apprehended Scantling.
Because the homicide happened in Kennewick Police jurisdiction, Kennewick Police obtained a search warrant for the two homes and will search the homes for evidence related to the homicide.
Scantling will be transported back to Benton County to be booked into the Benton County Jail for first degree murder.
The victim's name has not yet been released yet.

The Spokane Police Department is committed to assisting other agencies (in this case the Kennewick Police Department) in the swift apprehension of suspects.