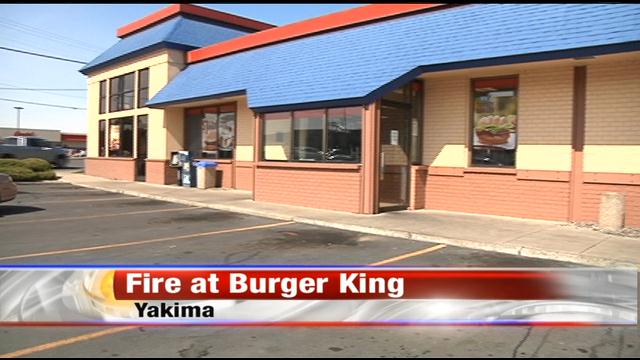 YAKIMA, Wash.--An early morning Saturday fire has temporarily closed one of Yakima's Burger King restaurants.
Firefighters found lots of black smoke coming from a vent on the roof of the fast food place located on South First Street.
Crews were able to quickly put the fire out and said it was likely caused by a grease buildup in the cooking exhaust hood.
The blaze caused about $15,000 worth of damage.
Firefighters said employees are working hard to reopen the business.