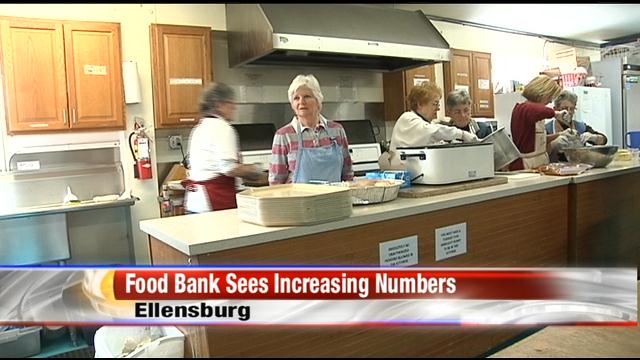 Ellensburg, WASH.--The Fish Community Food Bank in Ellensburg had a record breaking turnout for the month of January.
More than 1,700 people visited in the first month of 2013, which is up a few hundred from the same time last year.
Roger McCune, the Director of Fish Community Food Bank said even though the community is seeing an increasing need, they always seem to have enough food.
"We don't get nervous usually," said McCune. "It's been a long time since I was nervous about whether or not we had enough food because this community has just been so great."
The food bank serves hot meals every Monday, Wednesday and Friday from 12 p.m. to 1 p.m. People in need can also pick up food Monday through Friday during specific times.