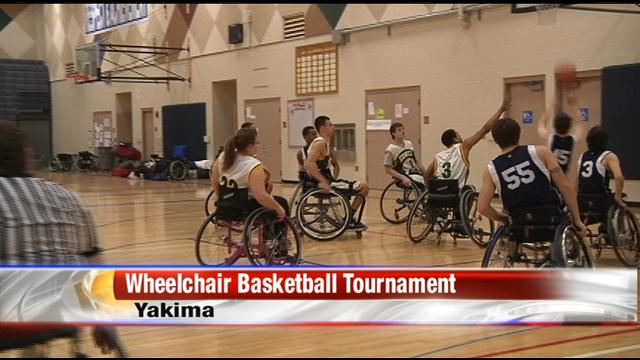 YAKIMA, Wash.--Around 20 kids from teams in Spokane and Seattle came to Yakima for the weekend to play some basketball, all while sitting in their wheelchairs.
The two organizations, Seattle Adaptive Sports and St. Luke's, provide recreational programs for kids and adults with permanent physical disabilities.
Players typically live with a spinal chord injury, cerebral palsy or an amputation, but that doesn't stop them from getting active and competing in sports or the Paralympics .
Coaches said getting the kids active boosts their self-esteem, and then they do better academically as well as socially.
"It means that I can get out and have fun and not have the need to have people get in front of me," said Chance Allen Wells, a player on Team St. Luke's.
"It's very rewarding to watch them find themselves and find something that they can work harder at and just decide, decide that life's okay," said Tami English, the Executive Director of Seattle Adaptive Sports.
In three weeks two teams from the Northwest will head to Louisville, Kentucky for Nationals. The kids team in Spokane are placed 11th and the adult team in Seattle are ranked 14th.