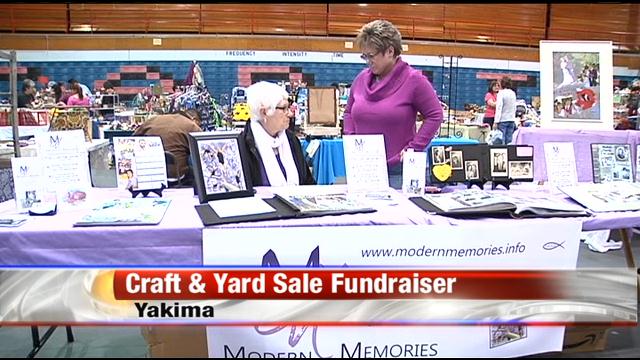 YAKIMA, Wash.--More than 60 vendors filled Eisenhower's High School Gym this weekend, raising money for the class of 2013.
This is the fifth year Ike's PTSA is holding the craft and yard sale. Parents hope to raise between $2,000-$3,000 for the Graduating Class Senior Party.
Parents said this party provides a safe environment for teens to blow off steam after graduation.
"We do this so we don't read about losing one of the kids in the paper the next morning, and so it feels good to make it a venue that all the kids can go too," said Lori Frymier, the President of Eisenhower's PTSA.
Parents said about two-thirds of the graduating class go to the party each year, which is around 200 kids.
This weekend's proceeds will help pay for the food and entertainment, which includes a DJ and even a hypnotist.