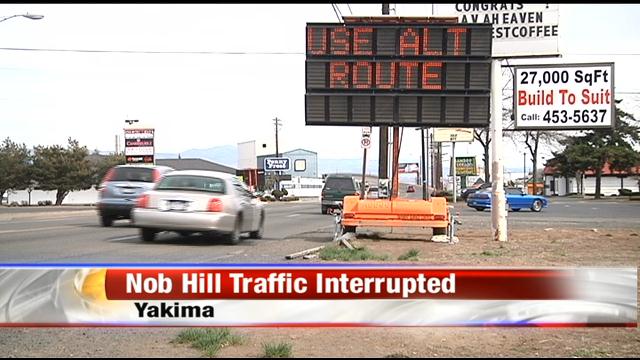 YAKIMA, WASH.--Traffic along Nob Hill Boulevard between 1st Street and 3rd Avenue in Yakima will be interrupted for most of the day on Monday.
Cranes will be in the roadway installing new machinery at Shield Bags and Printing.
For safety reasons, the two westbound lanes will be closed in that area from 9 a.m. until 3 p.m. Drivers are encouraged to use alternate routes during this time.