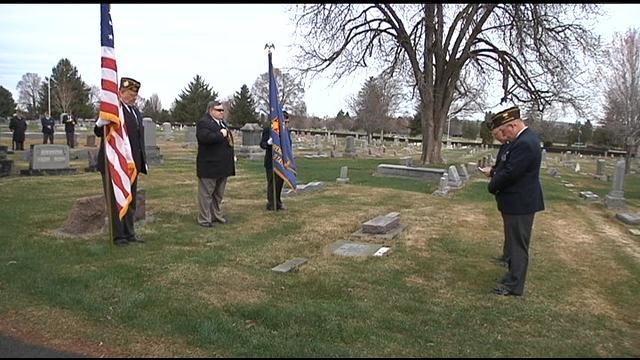 YAKIMA, WASH.--March 25th marks National Medal of Honor Day.
Family and friends of Staff Sergeant Jack J. Pendleton, Yakima's own Medal of Honor recipient, paid their respects at his grave in the Tahoma Cemetery.
Sgt. Pendleton received the medal for his sacrifice in World War II. He single-handedly engaged a German machine gun that was blocking his troops and without cover, was instantly killed.
"That's why we're free today," said Rick Rhodes, the nephew of Sgt. Pendleton. "People like him."
"Very, very proud," said Janet Shea, Sgt. Pendleton's niece. "Know that that is something that he would do and to save everybody because that's the kind of man he was, and a very young man."
Sgt. Pendleton's sacrifice distracted the enemy and gave his squad a critical advancement.
He was only 26-years-old when he died.