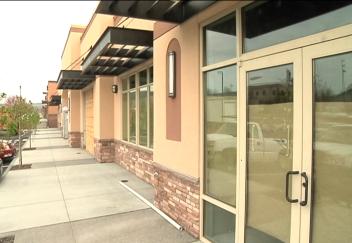 RICHLAND, Wash., -- Construction is complete on developer Jack Grigsby's new 15,000 square foot retail center at 110 Gage Boulevard in south Richland.


Grigsby also served as the general contractor for the $1.4 million project, and CKJT Architects of Kennewick designed it.
The two-story building has a daylight basement that will be occupied by web technology company &Yet. Mezzo Thai restaurant will take up one of the building's top retail spots, and Derrick Stricker of NAI Tri-Cities is handling leasing for the remaining 6 suites.
"It's by the mall. It's the first instinct if you're an out-of-town engineering company, they want you to be out here," says Stricker. "It's the location, you can get on and off of (highway) 240 pretty quickly. Logistics, visibility and location and you have a good mixed use around you."
Read about more new retail developments at
TriCitiesBusinessNews.com
.