Academic All-Star: Jack Espinoza of Highland High School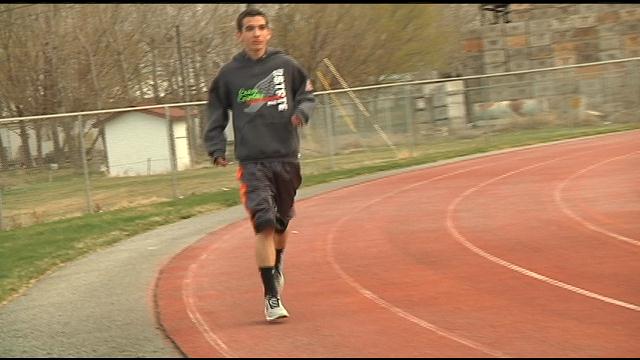 YAKIMA, Wash. -- Highland High School senior Jack Espinoza ranks among the top distance runners and academic students in the Yakima Valley. Espinoza has a 3.8 GPA.
"He's the go-to-guy. There's never any doubt if you can depend on him to do what he's supposed to. Day in day out he'll do what is asked, do his utmost with high intensity," said Jeremy Gillespie, Highland track and cross country head coach.
He holds the Highland cross country record, and he is just coming off his best 1600 meter run at 4:32.
"Well I think it's a combination of things," Espinoza said about what inspires him. "My parents for one, my friends, family, just everyone supporting me."
"All of us at the track program here at Highland are proud of what Jack's doing, chasing the school records and running at the next level next year. All his hard work is paying off. That's great for him and I think it's a great example for others," Gillespie added.
Next year Espinoza will run at Everett Community College before moving up and pursuing a bachelor's degree.
"I'm actually trying to get a degree in computer science. So I'll do my two years at Everett and then I can transfer to a university to finish my computer science stuff," Espinoza said.
To nominate a local senior student-athlete or see other academic all-stars, click here.