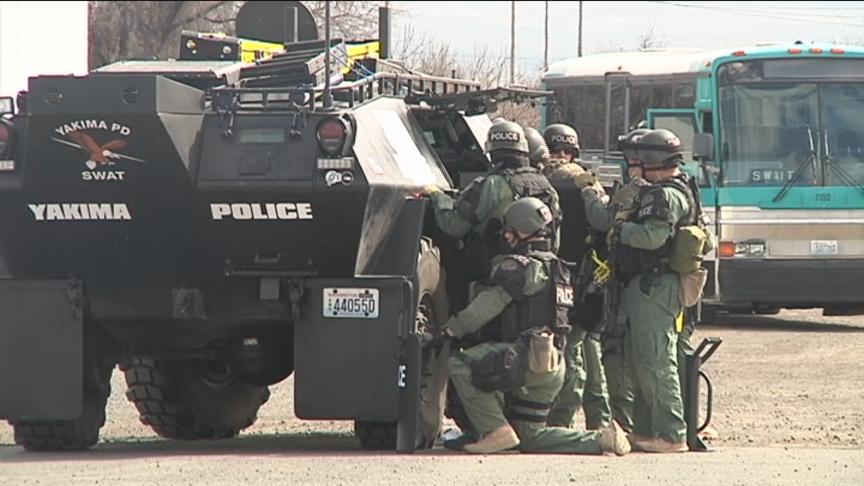 UNION GAP, Wash.-- You may have noticed SWAT team officers gathering in Union Gap Friday. It was all part of a large scale training exercise getting law enforcement prepared for an active shooter and hostage situation.

As part of the drill, a suspect took hostages inside a building off Valley Mall Boulevard.

Officers surrounded it and negotiators practiced talking the suspect out.

YPD says these large scale exercises help them prepare for the real thing.

"We try to set up a full team scenario that incorporates multiple dynamics, so that all the components are working together. And we can also work on training issues, equipment issues and other things that may come up in a real incident," said Sgt. Gary Jones with YPD.

Jones says they used volunteer actors to play the parts of hostages and suspects.