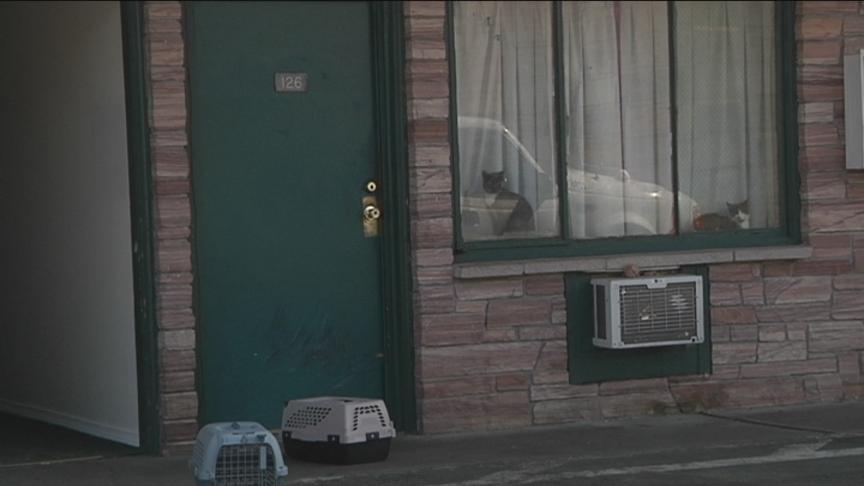 YAKIMA, Wash.-- NBC Right Now following up on the City of Yakima's recent crackdown on local motels.

Code enforcement and animal control officers paid a second visit to a North First Street facility Friday to clean up, what they believe is a public health hazard.

Officials say the smell of more than a dozen cats living inside a motel room began to spread into other rooms and even to the outside.

Animal control officers helped remove 18 cats from the room at the Red Apple Motel.

Officials say the man and woman living there didn't want to give up the cats, but eventually did after officers threatened jail time.

Code Enforcement Manager Joe Caruso says the stench had become so bad that it was now a problem for the general public.

He says they came across the room during a recent inspection and were there Friday at the request of the motel owner.

"We're showing that the city is trying to get cleaned up. We're working with the property owners and the managers and hopefully get to that end result of cleaning up North First St," Caruso said.

Caruso says the cats will be taken to the humane society to be evaluated by a veterinarian.

As for the tenant, Caruso says he's not facing charges right now but will likely be evicted.