Target Shooters Getting Tickets For Criminal Trespassing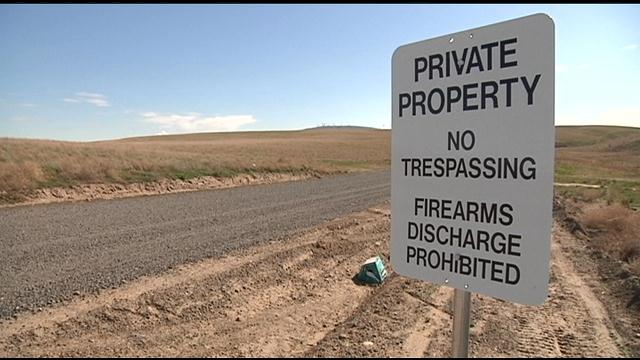 BENTON COUNTY, Wash.-- Target shooting is a popular hobby in the our area, but it's getting a lot of people in trouble with the law in one area of Benton County.
The Benton County Sheriff's Office is cracking down on people target shooting on other people's property and land owners are taking steps to keep the shooters out.
The sheriff's office said people are target shooting in the area along Owens Road every day.
Even though there are several signs posted telling people not to shoot there, shell casings litter the ground.
Kennewick General Hospital owns property along Owens Road and closed it off in an attempt to keep the shooters away.
But people keep trespassing onto the property to shoot their guns forcing deputies to hand out tickets.
"We've warned probably hundreds of people. There's new signs out there now and people are in defiance of the signs and still going out and target shooting so the only thing left for us to do is to actually start citing people for criminal trespassing," said Lt. Chuck Jones, Benton County Sheriff's Office.
Lt. Jones said the trespassers have been an issue for years and they just keep coming back.
Deputies try to get to the area as often as they can to enforce the no tolerance policy for target shooting.
Jones said he's also concerned about the many people who hike in the area and often call police about bullets nearly hitting them.