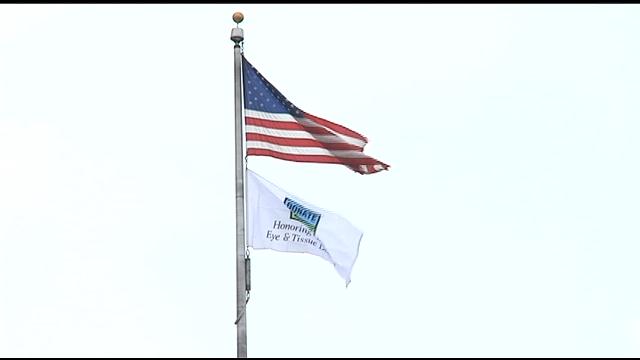 RICHLAND, Wash.-- April is National Donate Life month and Friday, Kadlec Regional Medical Center raised a flag in honor of organ donation.
This is the 4th year the flag is flying high to bring awareness to the need for donors.
There are more than 116,000 people in the U.S. waiting for a transplant.
Many donor recipients came to Friday's flag raising to show their appreciation and share with others why they should sign up to become a donor.
"Not only bringing awareness to organ donation, but also being grateful for the opportunities I've been blessed with because I'm a heart recipient. I tell people I'm just an ordinary person who's received this extraordinary gift," said Oscar Sainz, heart transplant recipient.
Sainz said he's most thankful for the chance to see his grandkids grow up.
People can sign up to become an organ donor when they get their driver's license or online.