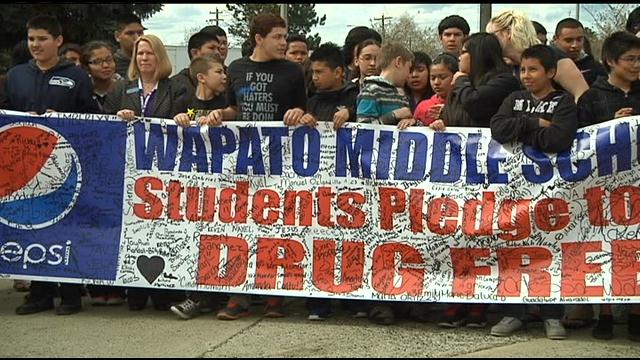 WAPATO, Wash.--More than 600 Wapato Middle School Students are making a promise to be "drug free."
Wapato Middle School hosted a "Drug and Alcohol Awareness Week" encouraging students to stay away from harmful substances.
Teachers said it's important to let kids know that they're supported and that the pressure to do drugs can happen even at an early age.
"Accountability, our students need to be accountable for their actions," said Michelle Burtis, the Wapato Middle School Health Teacher. "And by signing this and keeping it up so they can see it, it reminds them of their accountability."
The banner will be hung in the cafeteria for everyone to see.
Earlier this week, DEA Agents and representatives from Sundown M Ranch talked with students about the dangers of drugs.