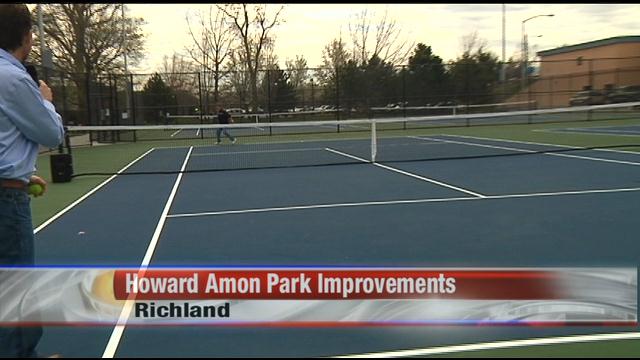 RICHLAND, Wash. - Four new tennis courts are open for use at Howard Amon Park in Richland. Mayor John Fox hit the first ceremonial ball to officially open the courts Friday morning.

In addition to the new fencing and lighting system, the city made some sidewalk and street improvements to the Lee Boulevard entrance to the park.
It all cost about $500,000 and most of it was paid for with surplus money.
"We've had many complaints over the years from the tennis players about the condition of the courts and we tried to, you know, patch and fix the old ones but that only takes you so far," said Fox.

"The surface now is gritty. So, it's a lot slower than it was before. It was a very smooth surface before and now it has a nice friendly bounce to it," said local tennis enthusiast Steve Wallenfels.

The courts are open daily from 8 a.m. to 11 p.m.