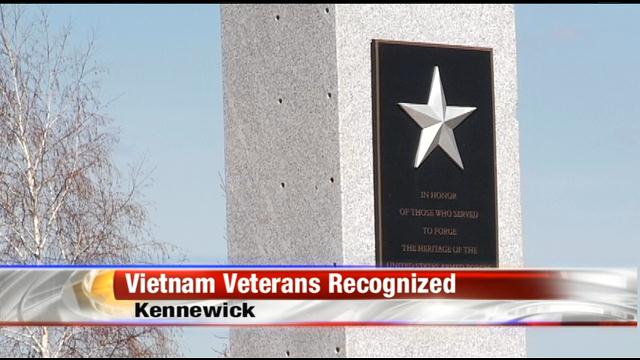 KENNEWICK, Wash.-- A new bill honoring Vietnam veterans, now has Governor Jay Inslee's signature on it.
March 30th is now designated as Welcome Home Vietnam Veterans Day.
Lawmakers created the annual day of recognition to honor the veterans who didn't always receive such a warm welcome home when they returned from the controversial war.
Legislators said it's time to make right on the often negative response the veterans experienced and passed the bill unanimously in the house and senate.
Local veterans are pleased with the new day of recognition and hope they get the American hero thank you like soldiers returning home now.
"Back when they were coming home they had horrible things happening to them. They didn't have the support. They didn't have the respect. I owe a lot of gratitude to them because I believe they're generation has made it easier for my generation to cope and deal with what we have to do," said Justin White, who served in Iraq and is the secretary of the Tri-Cities Combat Veterans United group.
The Welcome Home Vietnam Veterans Day is not a Washington state legal holiday, but it is designated as a day of recognition.
Local veterans said they're glad Vietnam veterans can be acknowledged for their work and sacrifice.
They said, even if people didn't agree with the war, soldiers serving in Vietnam put their life on the line for our country and it's a good day when we can pay tribute to their service.