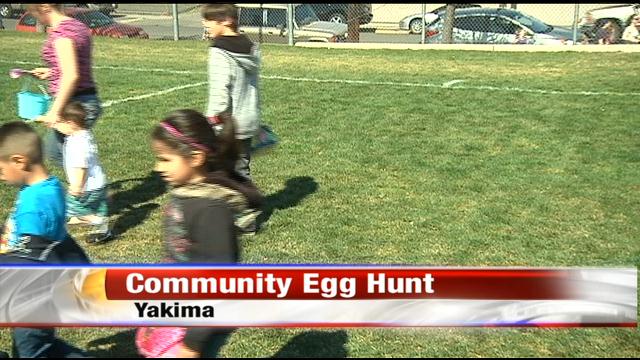 YAKIMA, Wash.--Hundreds of kids and their parents showed up for the "Community Easter Egg Hunt" at the Davis High School Soccer Field.
The hunt was sponsored by the First Presbyterian Church. Kids were split into age groups and had a chance to pick up as many eggs as they could in an allotted time period.
Some of the eggs had special tickets inside, and those lucky egg hunters went home with special prizes.