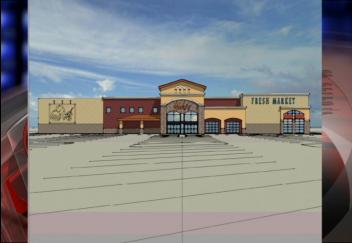 RICHLAND, Wash., -- Site work has started on the five-acre lot off Keene Road in Richland where a new Yoke's Fresh Market will be built.
The 52,000 square-foot store just west of Badger Mountain park is set to open in October.
Glen Engelhard sold the five-acre lot for Yoke's to build on, but is keeping another 12 acres there to build restaurants, a bank and a coffee shop after Englewood Drive is extended from Keene Road to Hills West.

"It'll be a little more high-end from what I understand just because of the community adjacent to it," says Engelhard. "They're calling it their flagship store, they're unveiling their new logo on this store and it's a brand new floor plan from the other floor plans."
Vandervert Construction of Spokane is the contractor for Yoke's, and Bernardo Wills Architects designed it.
The new Yoke's will employ more than 100 people.

For more information on the plot, click here, or call (509) 783-1107.

Read about more new developments at TriCitiesBusinessNews.com