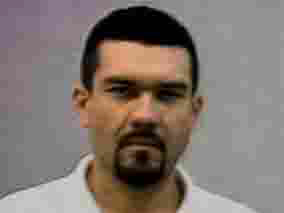 PASCO, Wash.- Police are looking for a man officers say shot three men at the Thunderbird Motel.
A police spokesman says the men were guests and began arguing Thursday night on the outdoor walkway. The spokesman says Jose Isidro Cisneros, 27, went back into his room, returned with a sawed off shotgun, and fired one round.
Paramedics took the three men to Lordes Medical Center Health. Doctors treated two of the men for minor wounds. Doctors transferred a third man to Harborview Medical Center in Seattle with major trauma to the head.
Police say they believe Cisneros may be driving a 2001 Maroon Pontiac Grand Am with an Oregon license plate XYM-127.
Cisneros is six feet tall, weighs 185 pounds, and has black hair and brown eyes.