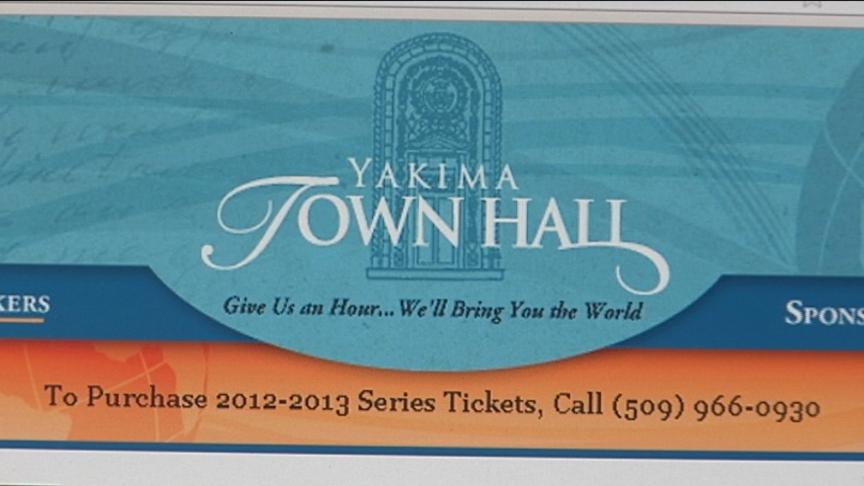 YAKIMA, Wash.-- Tickets will go on sale next week for the next season of the Yakima Town Hall series.
The series brings in speakers from across the US and the world, for a special engagement at the Capitol Theatre.
Next year's series will start with Actress Geena Davis.
She'll be followed by Travel Writer Doug Lansky, Humanitarian Arn Chorn Pond, and longtime CBS News Reporter Bob Schieffer.
Town hall organizers say it'll be difficult to top last season's headliner, former First Lady Laura Bush.
"We try to bring a variety, we try to bring the world to Yakima's doorstep, and I think we've done that, and I'm really excited about all the new speakers," said Debby Douglas with the Yakima Town Hall Organization.
Doctor Robert Ballard is this season's final speaker.
He's the deep sea explorer who discovered the wreck of the titanic.
Tickets for next season will go on sale April 18th.
They're 85 dollars each and cover all four speakers.