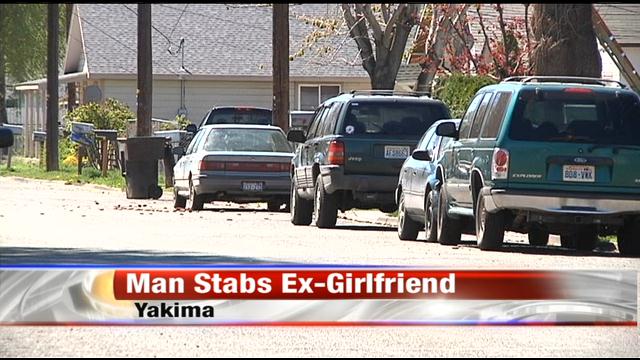 YAKIMA, Wash.--A Yakima man repeatedly stabs his ex-girlfriend before turning the knife on himself.
Yakima Police were called to a house along North Naches Avenue Friday night. They said the victim had a no-contact order against the 27-year-old man.
Neighbors said they do feel safe in this neighborhood but aren't surprised something like this happened here.
"It's not so bad that anybody's going to get pulled into it just by living nearby," said Sidney Bartlett.
Four young children were there but weren't hurt.
The victim and the suspect were both taken to a local hospital and are expected to survive.