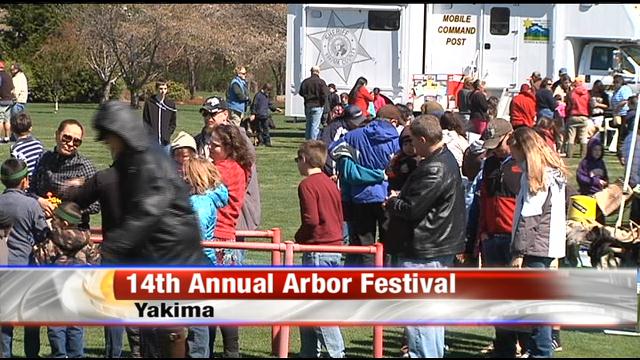 YAKIMA, Wash.--A celebration of spring attracts thousands to Yakima every year. It's the 14th Annual Arbor Festival put on by the Yakima Area Arboretum.
Organizers said it's a celebration of spring, conservation and natural science.
More than 40 stations set up hands-on learning activities for kids and their parents.
"It's just a great way to have an activity for children, but also talk to their parents and grandparents about what we do and how they can help," said Laura Willett with the USDA Agricultural Research Lab.
This year's theme was "Nature's Tree'rific Art." With the help of Allied Arts, lots of the displays featured art pieces highlighting the beauty of Mother Nature.