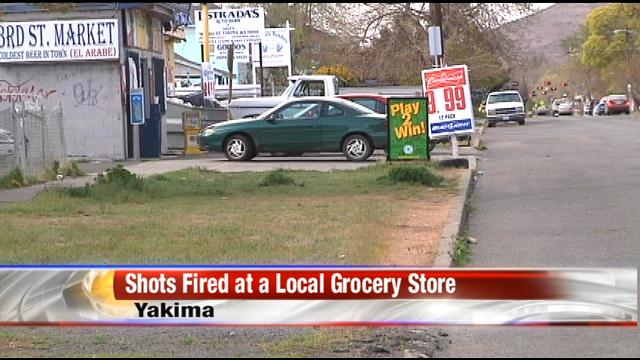 YAKIMA, Wash.--Some scary moments at a Yakima grocery store Sunday afternoon.
Several shots were fired around 1 p.m.
Yakima Police said two men were walking into a store along the 600 Block of South 3rd Avenue when several people in the parking lot started shouting gang slurs and shooting.
A 24-year-old man was hit several times, but police said his injuries are not considered to be life-threatening.
Officers said that man also shot back at the suspects who took off in a black car that's believed to be a Honda.
Police said the incident is gang related and anyone with information should contact the Yakima Police Department.