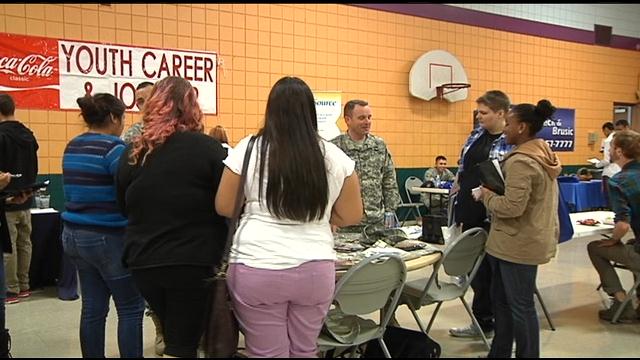 YAKIMA, Wash. -- Organizers with "Safe Yakima Valley" tried to match up hundreds of kids with summer jobs today.

The seventh annual "100 Jobs For 100 Kids" event gives students a sneak peek at what it's like to head into the job market.
They received help with resumes, readiness skills, and practiced mock interviews.
"I feel like it's hard for us teens to look for a job right now so I think this is a great opportunity for us to look for a job like their helping us by giving their time," believes Michelle Mendez, who is looking for a job.
The event was held at the Southeast Community Center and was completely free for any student to attend.