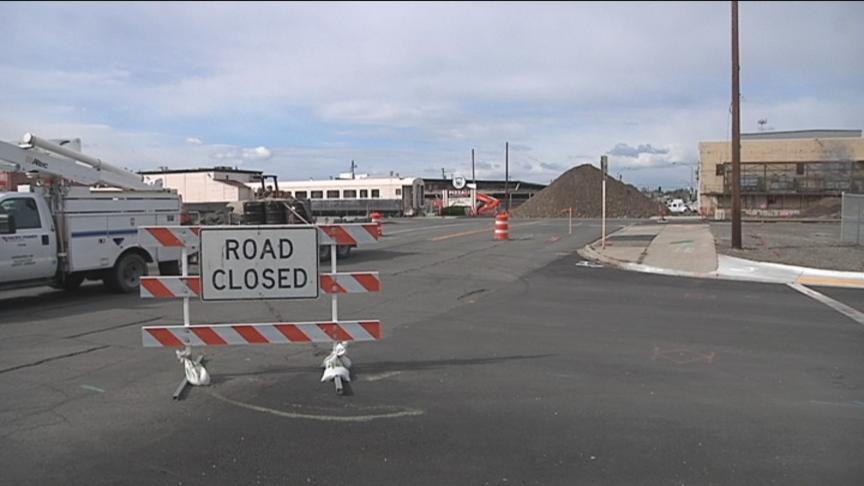 YAKIMA, Wash.-- Crews continue to move forward on the Martin Luther King Boulevard underpass project in Yakima.
They're in the final stages of moving all of the underground utilities out of the way.
The next step will involve crews shifting the train tracks over so they can start digging up the area.
The city says the new and improved underpass will be worth all the traffic delays downtown.
"It obviously causes folks to have to adjust and we ask people to be patient. Within about a year and a half or so, the project will be done, and the traffic will be free flowing," said Randy Beehler with the city of Yakima.
The street is closed to thru traffic between 5th Avenue and 1st Street.
The city expects to complete the project in late summer or early fall of 2014.