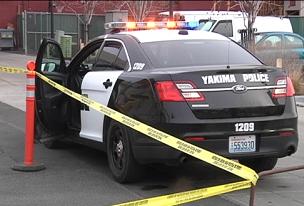 YAKIMA, Wash.-- The Yakima Police Department is still looking for a handful of new officers. The department made plans to hire 12 new people last year, but they're having trouble finding the right candidates.

Captain Rod Light says that it's pretty lengthy process to get someone from the hiring stage to actually being out on the streets. Sometimes, he says it can take more than a year.

Light says Yakima still has 8 open positions within the police department, a number that could continue to go up as more older officers retire.

In fact, come June, another senior officer will be hanging up their badge, opening up another vacancy in the department.

And Light says even when they find a candidate and send them to the academy, it doesn't always work out.

"We don't see a lot of individuals not make our internal program, but those that don't and can't perform adequately, we have to make the tough decision to move on," Capt. Light said.

Light says the police academy costs the city about $10,000 per officer, so it's definitely an investment when they find someone they want to send.

If you're interested in finding out what it takes to become a Yakima Police Officer, click here.