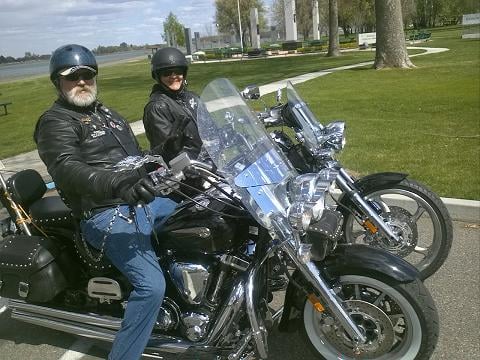 KENNEWICK, Wash. - Bikers will be revving up their engines in Kennewick this weekend.
"A brotherhood against totalitarian enactments" or "abate" of Washington will be holding a Liberty Ride this Saturday.

State representative Brad Klippert and state senator Sharon Brown will both speak at the event.
The event aims to raise money for the NRA and other pro-gun groups through a $20 registration fee.
"Well I'm hoping that we'll come out in force and show our government that we mean what we mean. We want to keep our rights and we need to keep our rights for our grand kids and children," said Jim Crume
About 200 bikers are expected to participate in the ride starting at the veteran's memorial at Columbia Park.

To check out the even, kickstands are going up at 11 AM this Saturday.