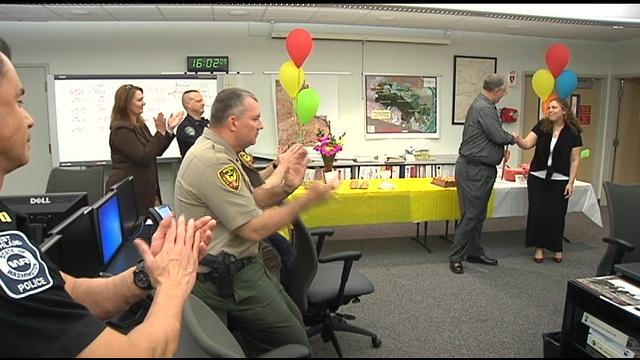 RICHLAND, Wash. - A local 911 dispatcher at the Southeast Communications Center was recognized for her dedication Tuesday.
911 dispatchers are the first responders for people in distress, and their quick thinking helps get those people the quickest help possible. They are trained extensively to be able to quickly and calmly connect terrified victims with police, fire and ambulance personnel. It's a tough job, but luckily not a thankless one.
This week, community members across the nation are expressing their gratitude to dispatchers as part of National Public Safety Telecommunications Week.
Locally, SECOMM dispatcher Karin Pederson was named the 2012 dispatcher of the year Tuesday.
She says she loves working in high pressure situations with her team.
"When you have those types of calls that really are emergencies, those are the ones that get your blood pumping and you want to do the best you can. Those are the most stressful, but Iike I said, we have an awesome team that works here," said Pederson.
Pederson has worked at SECOMM for just over 10 years.