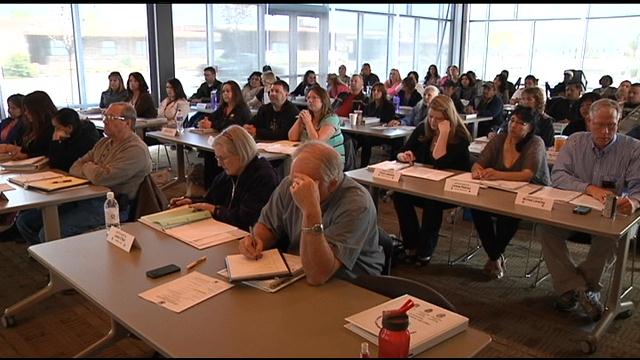 KENNEWICK, Wash. - Local police departments are helping to improve the safety at apartment complexes and other rental properties in our region.
This year for the first time the Kennewick, Richland and Pasco Police Departments have teamed up to train local landlords and property managers.
At the Richland Library on Tuesday, officers held an 8 hour session that focused on controlling drug and gang related activity in rental properties.
The Pasco and Kennewick police departments have held these sessions in the past.
They say a recent drop in crime rates is proof that the training is helping.
"Those properties that are really ingrained in the program and do all 3 steps, those properties without fail are always seeing a real decrease in problems," said Kennewick Police Officer Allan Knox.

56 landlords and property managers participated in Tuesday's session.
The Pasco Police Department says the program will help to lower maintenance repair costs and improve the level of safety in tri-city neighborhoods.