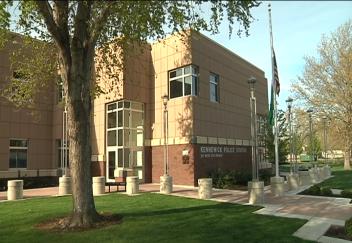 KENNEWICK, Wash., -- The Kennewick Police Department along with dispatchers, firefighters, corrections officers, EMTs and others are learning how to interact with distressed people with mental illness.
This is the 7th year of Crisis Intervention Training, or CIT.
The training emphasizes communication as a way of de-escalating difficult situations without using lethal force.
The course takes place over five, 8-hour days.

"For law enforcement officers, often they're called to intervene with somebody in what might be one of the worst moments of their life," says Ed Thornburgh of Benton/Franklin Counties Human Services. "The officers don't get to see the full picture of who that person is, they not fully understand the situation that they've been asked to respond to."
About 140 individuals are enrolled in the course this year.