National Immigration Reform Bill Getting Mixed Reaction Locally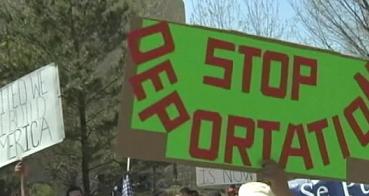 YAKIMA, Wash.-- A bi-partisan senate group unveiled sweeping legislation this week to overhaul the nation's immigration system.

The plan will shift legal immigration priority toward more skilled workers, heighten surveillance and security along the U.S.-Mexico border, and offer some undocumented immigrants a decade-long process toward legalization and eventually citizenship.

Locally, the proposed plan is getting some mixed reviews from immigration reform leaders.

A major point of contention is a section giving the 11-million undocumented immigrants in the United States a path to citizenship. The bill calls for more than a decade long process for most people and blocks anyone with a felony or three misdemeanor violations from applying. You must have also been in the U.S. before 2012 to qualify.

While some local reform supporters are excited about the progress, they also say there's a lot they don't like in the bill.

"As I run into students and families that live here in our community, have been here for many years, they're excited to hear something's coming out. But, the other concern is it's a long time for 10 years," said Mateo Arteaga, a reform supporter.

"It's a good thing that it's going to be reformed, but it's kind of a long wait," said Vanessa Osorio, a student at Yakima Valley Community College.

The reform bill also calls for substantial increases to border security before people can start applying for citizenship.

Several amendments and changes are expected before the bill is voted on later this summer.