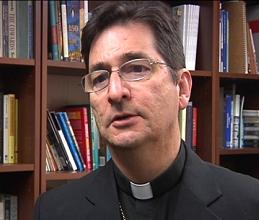 YAKIMA, Wash.-- With the state's legislative session scheduled to end in just over a week, some state church leaders are asking lawmakers to spare programs for the poor.

Diocese of Yakima Bishop Joseph Tyson, along with Washington's three other bishops sent a letter to Governor Inslee and state lawmakers this week asking them to continue to fund programs to help the poor.

In the letter, the bishops identify several programs they're worried will see big cuts. Programs like that state's Housing Trust, and financial assistance for working poor parents.

"We're all keenly aware that we really live in tough economic times and the budget revenues are not where they need to be. But, we're very concerned about how this impacts the poor and the marginal," Bishop Tyson said.

Bishop Tyson says if certain programs are cut, catholic charities across the state will end up having to pick up the pieces and serve even more people then the already do, something he says isn't fair to parishioners.

Lawmakers should have a final budget ironed out by the end of the month.