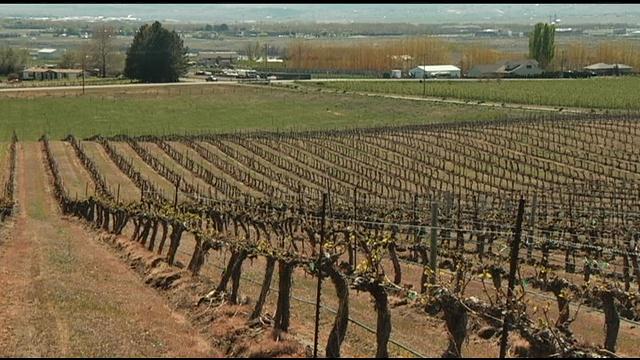 PASCO, Wash. - A warmer forecast has some local farmers breathing easier. Record lows in mid-April meant long hours for some workers who were making sure their grapes didn't get frostbite.

At Sagemoor Farms in Pasco, lows of 26 degrees were recorded around the vineyards Wednesday morning. That's a scary temperature read for them because grapes, in the early stages like they are now, are very sensitive to temperatures between 27 and 32 degrees.


If the grapes freeze the leaves can get dried and crispy. Or depending on the severity of the freeze, it can actually knock the shoot down.

Luckily, the folks at Sagemoor Farms were ready for the deep freeze.

"Last night was a bit uncommon for us in that in this stage of the season, usually we don't see temperatures down to 26 degrees which required us to basically protect everything on the farm," said vineyard manager Derek Way.

Sagemoor Farms frost protected about 400 acres of crops Tuesday night. Way said that's the most protection the farm has had to do in almost a decade.
What they do is turn on fans that circulate air to keep it warm and they even use sprinklers to cover the vines with water. When that water freeze or melts, that energy warms the plants, as well.