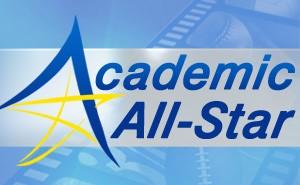 PASCO, Wash. -- Pasco High School senior Katelyn Jensen is a great leader for her softball and wrestling teams.
"I haven't found anybody in my group as far as seniors go that's as dedicated as she is to what she has to do on the field," Pasco softball head coach Kim Palmer said.
Jensen has a 3.5 GPA. Along with playing sports she takes Running Start classes at Columbia Basin College.
"It's been really hard and I have to work a lot but it's always worth it and I just take my time and make time for each activity," Jensen said.
She wants to enter a career in radiology, hoping to stay in Tri-Cities and help the local community.
"Both my mom and my older sister are in the medical field and it's always been really interesting to me," Jensen said.
"I think Katelyn if she sets her mind to it can do just about anything she wants to do. I think she's proven that the last few years that I've been coaching here. It's always been a joy to be around someone like her," Palmer added.
To nominate a local senior student-athlete, or to see other Academic All-Stars, click here.