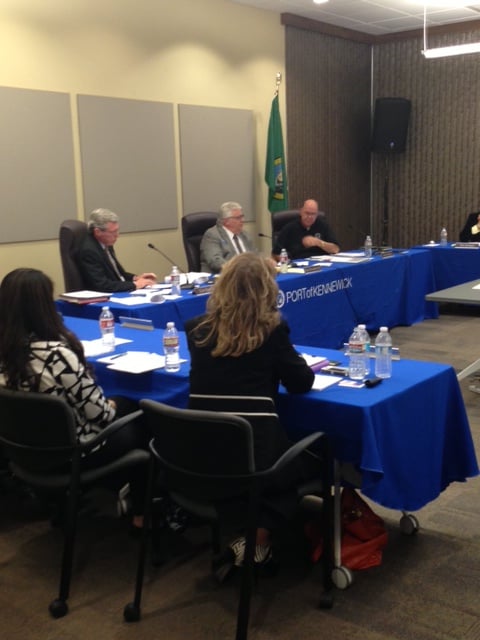 KENNEWICK, Wash.- NBC Right Now continues to follow the future of Vista Field Airport.
After many months of discussion, the Port of Kennewick voted Wednesday night to move forward with a vision to redevelop and grow the district.
It's been in serious talks since last September about what the Port should do with Vista Field.
Port Commissioners voted unanimously to close down the airport and redevelop the land, but not before Port of Kennewick residents and non-residents of the district expressed their opinions to the commissioners during the public hearing Wednesday night.
Commissioners ruled out leaving the airport in its current state because they say the Port can not continue with the operating costs.
The decision came down to either close and redevelop the land or expand, which would still leave the Port operating in the red.
Port of Kennewick President Skip Novakovich said, "We need to make a commitment to this community that in redeveloping this property that it will be a first class redevelopment. We're going to plan it appropriately. We're going to plan it with community input. We're going to plan it with our partners and we're going to see it becomes a true asset for the entire region."
By the Port ruling to transform the airport land into a "regional downtown," they say it's projected to generate a profit of $3.7 million for taxpayers and add a little over 400-million to the tax rolls and 3,383 new jobs.