Vista Field To Close in Kennewick, Aviation Community Reacts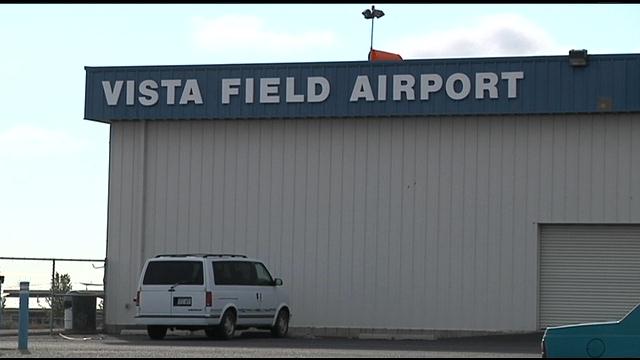 KENNEWICK, Wash. - Port of Kennewick commissioners unanimously voted Wednesday to close Vista Field and redevelop the land.

It wasn't the easiest decision to make but despite months of meetings and private studies the fight is finally over.

The Aircraft Owners and Pilots Association is a 4,000 member group who represent the interests of airports across the nation. There are about 20 people, some affiliated with the AOPA, with planes sitting at Vista Field right now. While the airport certainly isn't closing right away, they will have to find a new home sometime soon.


"Naturally, we were very disappointed to learn that the port commissioners had decided to close Vista Field just two years after having voted very strongly in the affirmative that they believed in the future of the airport," said Greg Pecoraro of the AOPA.

"The benefits between what an airport offers a community and the cost to keep it, between the alternatives, was just so huge. So we didn't want to go through and pass something that was going to cost the taxpayers money and then contribute almost double to the loss the port experienced on operating an airport," said Port of Kennewick commissioner Skip Novakovich.

Novakovich said expanding Vista Field would have doubled taxpayer costs. Closing it and redeveloping, he said, would actually bring in $3-million of revenue for the port and that's not including things like job creation once the redeveloping begins.

However, he said there is no rush. Full development of the site could be as far as 20 years off.