Richland Florist Facing Two Lawsuits, Accused of Discrimination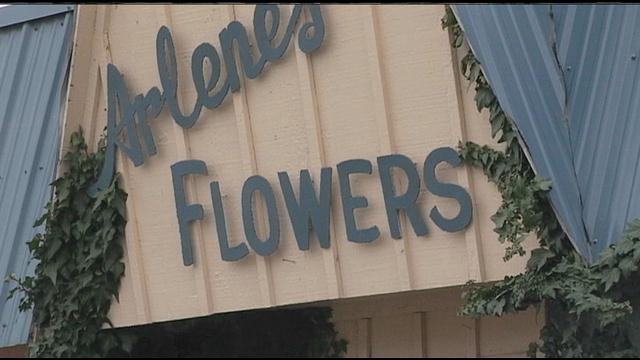 RICHLAND, Wash. - The ACLU of Washington is representing a local couple in a second lawsuit filed against a Richland florist.
Baronelle Stutzman is the owner of Arlene's Flowers and Gifts and she now faces two lawsuits. The attorney general's office filed one a few weeks ago and now Curt Freed and Robert Ingersoll have filed a civil suit of their own.

The gay couple from the Tri-Cities was denied service for their wedding flower arrangements back in March.
Stutzman is accused of violating the state's discrimination laws but her attorney said under Washington's constitution she's guaranteed 'absolute freedom of conscience... in all matters of religious sentiment.' He said Stutzman's refusal of service wasn't about discrimination but a moral objection to gay marriage.
"I guess that's going to be up to the courts to decide, but I think if you ask the average American, what's more important, constitutional rights or anti-discrimination laws, they're probably going to go with constitutional rights," said Stutzman's attorney JD Bristol.

"We wanted to the greatest good for the greatest number of people. We don't want this to happen to anybody else. It's not about us getting married, it's not about us being gay. It's about discrimination," said Ingersoll.

The lawsuit looks to bar Stutzman from discriminating against other gay people and seeks damages for the couple's violation of rights.

Ingersoll said her just hopes to change some people's attitudes and end discrimination.