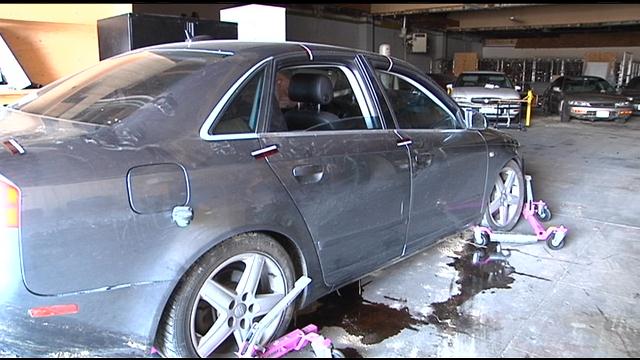 YAKIMA, Wash.-- Thanks to some help from witnesses, police made a quick arrest in a Yakima drive by shooting on Wednesday.
Police said David Loreto already faces several felony charges, including possession of a firearm and eluding police. However, evidence indicates that Loreto was also behind a shooting that sent a 25-year-old man to Harborview Medical Center in Seattle.
An officer spotted a vehicle that matched witnesses descriptions near the crime scene along the 300 Block of West Pierce Street around 1 a.m. Thursday. Police chased the driver down South 3rd Avenue until the suspect crashed into a ditch near Valley Mall Boulevard.
"Some neighbors and the citizens are getting really tired of what's going on, and they don't want to see their own family become stray victims to this sort of behavior," said Captain Rod Light of the Yakima Police Department. "So in this case a couple people stepped up and the did the right thing."
Police recovered a handgun that is the same caliber as the one used in the shooting.
The suspect is a self-admitted gang member, and police said it's unclear if the victim is affiliated with gangs. The victim was shot multiple times, and police have not released his identity.