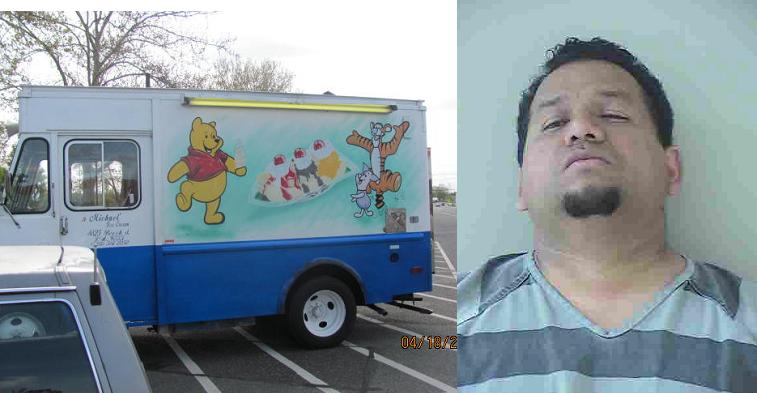 KENNEWICK, Wash. - Kennewick Police say a man from Kennewick is facing charges for attempting to lure young girls into his ice cream truck while touching himself inappropriately.
Officers arrested 41-year-old Maximinio Castillo-Murcia Thursday night near Monopoly Park in Kennewick.
Police say a 13-year-old girl had been purchasing ice cream with a 7 year-old girl, Wednesday afternoon when she noticed Castillo-Murcia masturbating. The girl told police as soon as she realized what he was doing, she threw her ice cream at him and ran off.
"The 13-year-old realized that something wasn't right and she actually took the ice cream that she had just purchased from him and threw it at him. Then she ran off with the other child," said Mike Blatman of the Kennewick Police Department.
Police say the girl didn't report the incident right away, but told adults at her school what happened the next day. Investigators say they found Castillo-Murcia in the same ice cream truck on Thursday near 4th and Kent Street, and the 13-year-old girl confirmed his identity.
Police say there could be other victims and they're asking people to come forward if they know anyone who had a similar encounter with Castillo-Murcia. You can contact Kennewick Police at (509) 628-0333 to file a report.

Blatman says parents should talk to their children about the importance of telling an adult about anything someone does that they don't think is right.