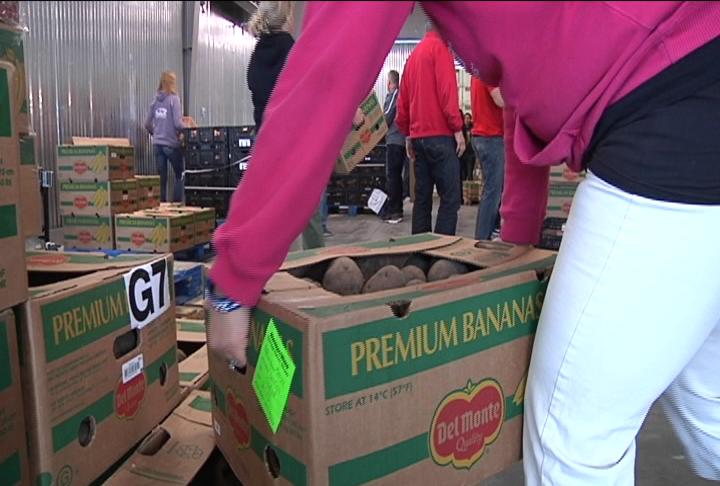 PASCO, Wash.- A health nutrition company Friday flexed its muscles and also brought out its wallet.
AdvoCare International presented a check for $20,000 to Second Harvest, and then volunteers chipped-in and loaded pallets for deliveries to local food banks.
"Our team is called Team Impact, and we've been in this area for about ten years now," says Deanne Stephens, an independent distributor. "That allows us to be able to give back and do a lot of serving in the community, and that's really the heart beat of AdvoCare."
Friday's donation is one of 20 checks presented in 20 cities nationwide coinciding with AdvoCare's training events this year.