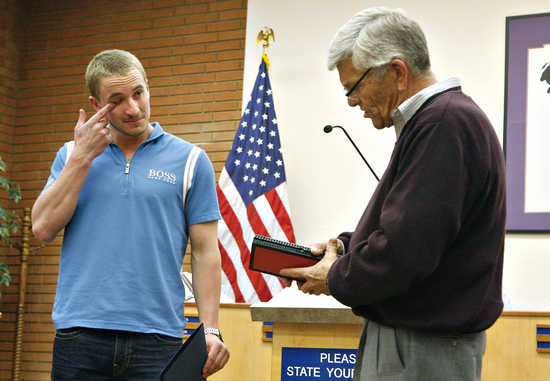 TRI-CITIES - The Tri-City Regional Chamber of Commerce is accepting nominations for the 2013 Hughesman Award now through May 3rd.
The award recognizes an individual in the Tri-Cities area under the age of 21 who has demonstrated excellence, community involvement and volunteerism during 2012.
The Chamber of Commerce will present the Hughesman Award at the Network Tri-Cities Luncheon on Wednesday, May 22, 2013 at the Red Lion Hotel in Pasco. The Young Foundation will give the award recipient a $1000 scholarship. Nominees must be present at the luncheon to receive the award.
The award is named after Adam Hughesman, a former Tri-City Americans player who dedicated several hours to serving the community during in his career in the Tri-Cities.

To submit a nomination, go to the Tri-City Regional Chamber of Commerce website by clicking here, or pick up a nomination form at the Tri-City Regional Chamber of Commerce office at 7130 West Grandridge Boulevard, Kennewick. Individuals may self-nominate themselves for the award.