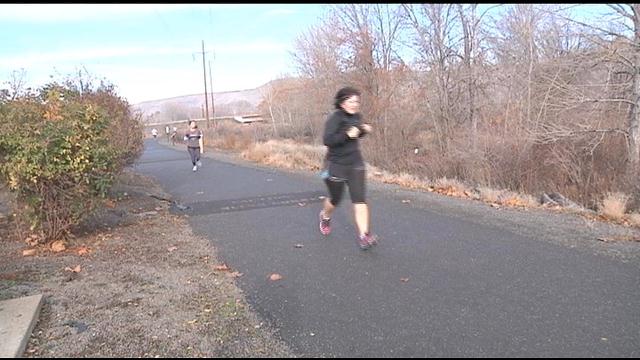 YAKIMA, Wash.--The Yakima Hard Core Runners Club is paying respect to the victims of the Boston bombings.
They're organizing a 2.62 mile run and walk at Sarg Hubbard Park Saturday morning along the Greenway Path.
The event starts at 9 a.m. but people can start making donations as early as 8 a.m.
Frank Purdy, the Yakima Hard Core Runners Club President, said the event is meant to show support for the people recovering in Boston.
"We're also sending a message that if the bombings were an attempt to send us scurrying into the corner, we're not going to do that," said Purdy.
The club president expects hundreds of people to participate.
Proceeds go to a charity called "OneFundBoston" set up by the city's business community.