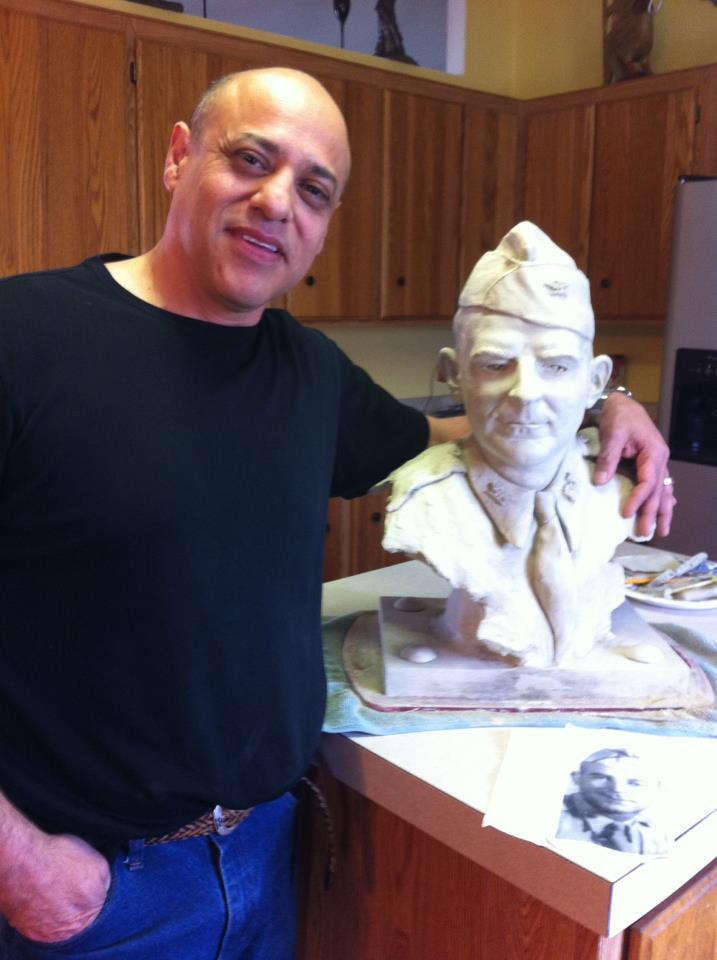 RICHLAND, Wash. - A local artist is helping preserve Richland's history. Mike Salazar is working on a sculpture of Colonel Franklin Matthias, the man who flew over the Mid-Columbia back in 1942 and picked out the Hanford site.

Salazar's mold will be used for two sculptures. One for the B-Reactor on the Hanford site and the other outside the Richland Public Library.
"When they approached me about it, I said, of course, yeah, I'll do it. After a time, I got to thinking.. This is very significant, what I'm doing. It's just starting to hit me how significant it is," said Salazar.
A citizens effort to celebrate Richland's history, the Historic Streets Project, asked Salazar to do the work.
To see more of his beautiful art, the Richland Public Library has a collection of Salazar's red iron oxide work on display through the end of the month.