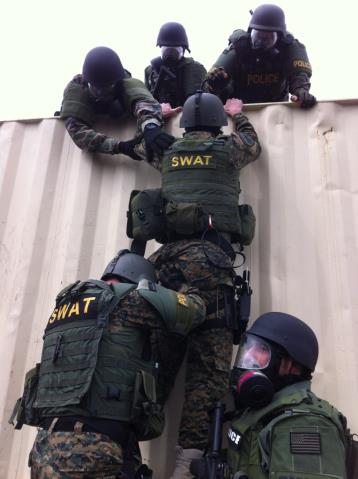 KENNEWICK, Wash. - Officers from 26 law enforcement agencies are ready to leave the Tri-Cities after a week of intense training.
The Washington State Tactical Officers Association spent the week training 46 new SWAT team members for real-life situations.
The entire course took 65 hours, and included classroom training, and hands-on drills.
"The training is essential, not only as an individual but as a team. You've got those individual skills and then they've got to be able to apply for skills, utilize those in a tem environment, and that's not easy to do," said Wayne Tactical from the Washington State Tactical Officers Association.
The students come from law enforcement agencies all over Washington, and one in Oregon.
This is the 14th year they've held the training here in the Tri-Cities.