Substance Abuse Can Be Helped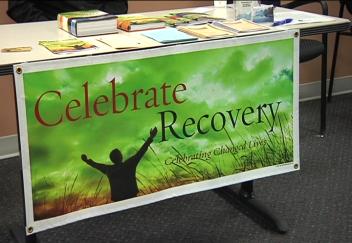 KENNEWICK Wash.- Today in Kennewick many of the substance abuse agencies of Benton County came together for a public forum. Their intent was to inform people who need drug rehabilitation that they exist.
"We have a list of all the treatment agencies in our community and so again depending on their need, what services they need, uh, their funding source we would give them a list of those agencies," said Joel Chavez the Substance Abuse County Coordinator of Benton and Franklin Counties.
The job of those agencies is to point drug abusers in the right direction, but the first step must be taken by the actual abusers. We spoke with officials at the Benton Franklin Health Board who say when they get people seeking help they point them to the actual agencies who will help in the rehabilitation.
Steve Gaulke, the Executive Director at Therapeutic Innovations and Recovery explained, "People need to address it and move forward and I think if we can get to that place there'll be a lot more people approaching treatment."
Gaulke believes the main problem isn't that there aren't enough agencies for abusers to seek out; rather people don't seek them out because they're scared.
Gaulke continued, "It might just be there's some sort of stigma, of having an addiction and maybe some sort of shame with it, and so some people kind of don't follow through and ask some information."