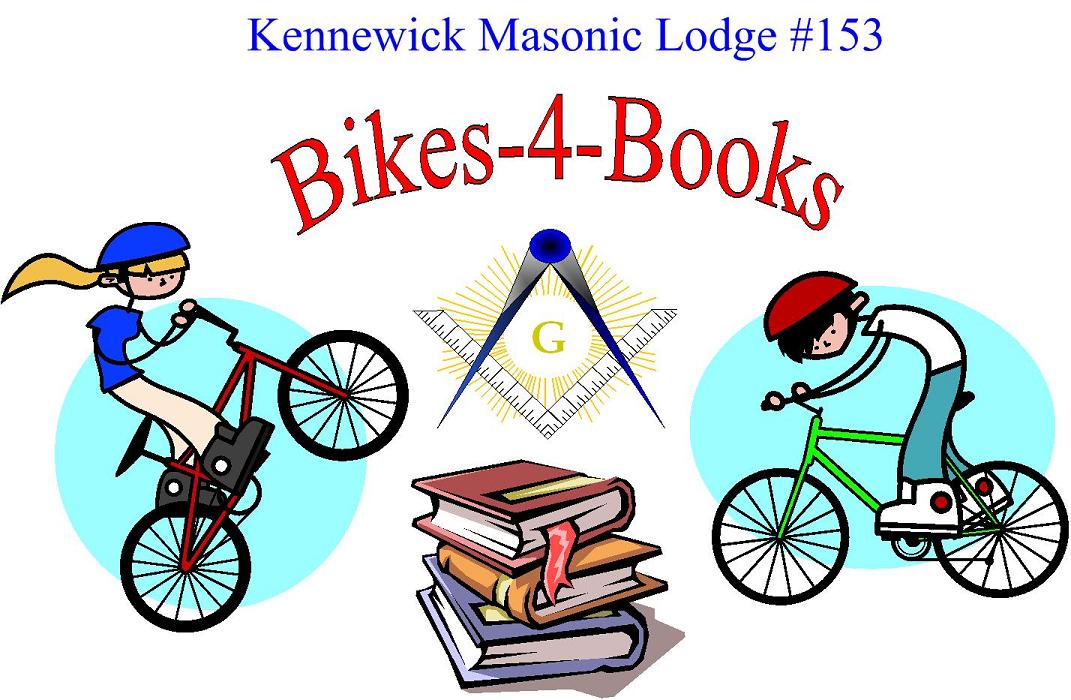 KENNEWICK, Wash. -- Dozens of local elementary students will come home this year with new, shiny bicycles, all thanks to a local Kennewick organizations.
The Bikes-for-Books program encourages students to read beyond their required assignments.
For each additional book a student reads, their name is put into a drawing for a chance to win a bicycle donated by the Masons. The more they read, the more times their names are entered into the drawing.
To help raise money to purchase the bicycles, the Masons are hosting a breakfast on Saturday, April 20th.
The breakfast is at the Applebee's on Columbia Boulevard in Kennewick from 8 AM to 10 AM and costs $10 per person.
The Applebee's staff will be cooking up pancakes, sausage and eggs while the Masons will be serving customers.
All of the money raised by the Masons stays in the community. Bikes are purchased ay Scott Cycle and Sports which also donates assembly and a helmet for each bike.