Yakima Raises Over $4,000 for Victims of Boston Bombings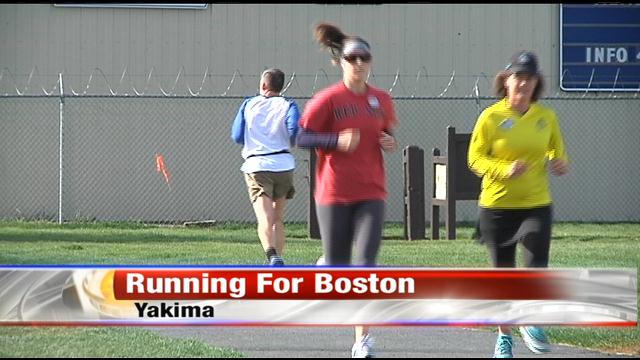 YAKIMA, Wash.--The Yakima Hard Core Runners Club wanted to show solidarity with the people recovering in Boston.
Around 200 runners and walkers raised more than $4,000 Saturday. That money will directly go to a charity that's dedicated to helping the victims of the recent bombings.
Staci Verbrugge, Kiki Graf and Kristelle Harrington ran the 2.62 mile run at Sarg Hubbard Park Saturday, as well as the Boston Marathon.
"Both of us were in the finishing area, just past the finish line getting our water and metals," said Harrington.
I think I was probably about 100 yards beyond where the bombs were," said Graf.
"This is our nation, and it's not even safe to do the things that we enjoy doing and it was just a tragedy," said Cassie Gordon.
The women said they thought the explosions were fireworks or a celebratory cannon. It wasn't until people started running and law enforcement filled the streets that reality sank in.
"I feel so fortunate for all of us from Yakima who made it," said Staci Verbrugge. "I think everybody made it across the finish line. I don't think any of us were even stuck out there with those poor people who were stuck not knowing what was going on. I just feel very fortunate. I just wanted to get home and hug my kids."
When the second bombing suspect was caught Friday night, the runners all breathed a sigh of relief. They said they're happy to be a part of this fundraiser and contribute any way they can to the Boston recovery effort.