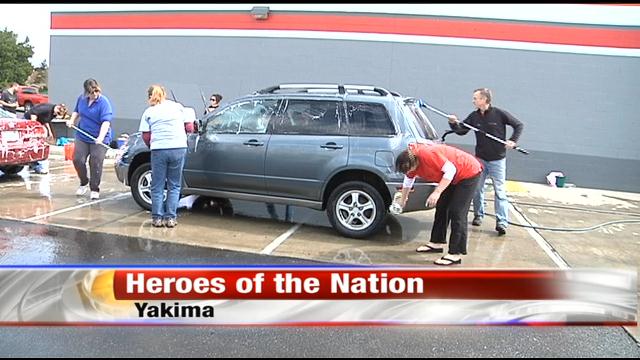 YAKIMA, Wash.--A group of medical professionals were out scrubbing cars in Yakima Saturday, all for a good cause.
They're raising money for their upcoming two week medical trip to Kenya.
For the past four years, Yakima doctors have been providing free medical care for kids in the Heroes Of The Nation Orphanage.
Doctors said there are more than 500 kids that live there, many suffering from AIDS.
"You get attached to the orphans that you're working with, and the people are very appreciative," said Dr. Rick Vaughan. "Sometimes it's kind of hard to leave."
The group will be having a yard sale at Yakima Foursquare Church next weekend to raise more money. Doctors said they have to buy about $4,000 worth of medical supplies once they're in Kenya.