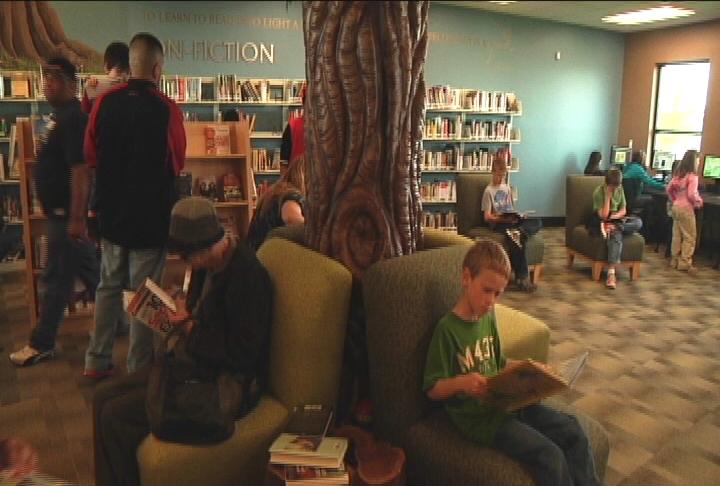 PASCO, Wash.- Saturday in West Pasco, Mid-Columbia libraries celebrated the grand opening of their newest location.
Kids could take pictures with Dora the explorer, take home a fun balloon animal or just sit under a reading tree and check out the books. About 16,000 new items (all brand new) are ready to be checked out.
The people of Mid-Columbia libraries weren't surprised at the huge turn out they had today. "I knew what was going to happen because our community uses their library every single day, and this is just a good example of how well used we are and how much our community enjoys the services we provide," explained Kyle Cox, Executive Director of Mid-Columbia Libraries.
More than 1,000 people came to the opening event and many of them went home with a book and their newly printed library cards.